Comprehensive Technology Solution
Solutions for Virtual Meetings to enabling Deeper HCP Relationships
PharmaginConnect
GIVE HCPS WHAT THEY NEED, ALL IN ONE APP

Our complete new digital channel means you can go beyond just virtual meetings to a full digital engagement platform, improving the quality of your HCP interactions, leveraging all your brand marketing investments, and improving your overall ROI by dramatically expanding your HCP touchpoints.
POWERFUL FEATURES
WITH PHARMAGINCONNECT YOU CAN
TURN THIS CHALLENGE INTO AN OPPORTUNITY
COVID-19 has raised huge challenges for pharma marketers, it's difficult to maintain relationships with HCPs when live interactions are not an option. This has driven a rapid acceleration in virtual meetings. However, there is still a great untapped opportunity to create true 360-degree communication between pharma reps, KOLs and HCPs.
Handle Meeting Logistics

Microtarget Content

Chat with KOLs and other Attendees

Provide Feedback to Pharma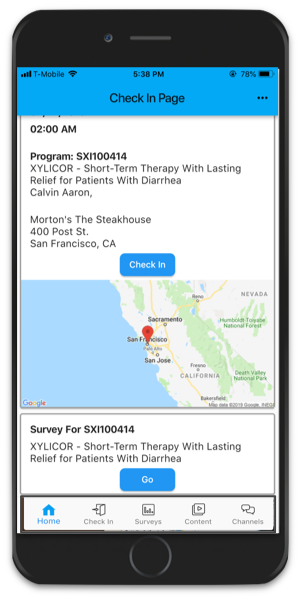 Handle Meeting Logistics
Maintain all your speaker bureau meetings in one calendar, receive notifications and directions for upcoming meetings, automatically check-in and complete e-signature capture on site.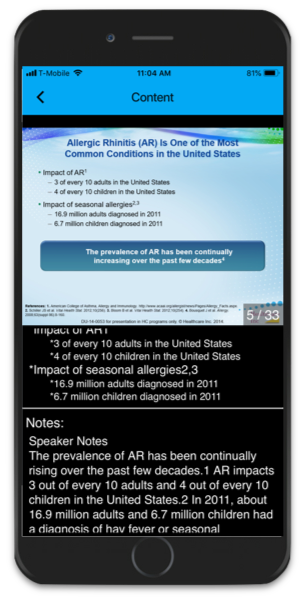 Microtarget Content
Pharma companies can select specific groups of HCPs then share presentations, videos and other information before, during and after speaker meetings. That way HCPs have an easily accessible source for the latest information on drugs and treatments in their specialty areas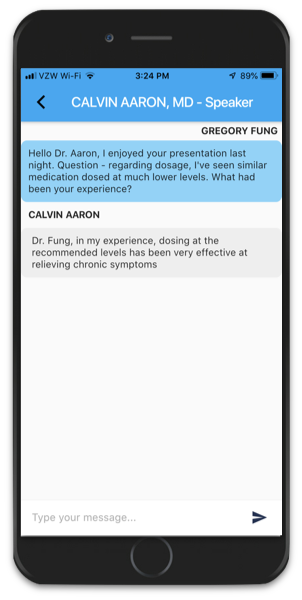 Chat with KOLs and other Attendees
HCPs can ask follow up questions to the speaker after a meeting, or reach out to peers in their specialty area in one-to-one or group conversation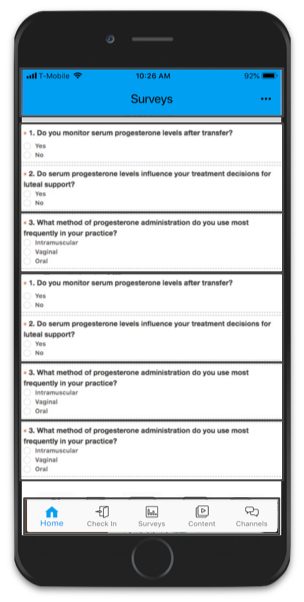 Provide Feedback to Pharma
Post-meeting surveys are automatically provided to HCP attendees, ensuring a high completion rate with fresh responses. HCPs also have regular opportunities to participate in wider feedback surveys, and receive response summaries