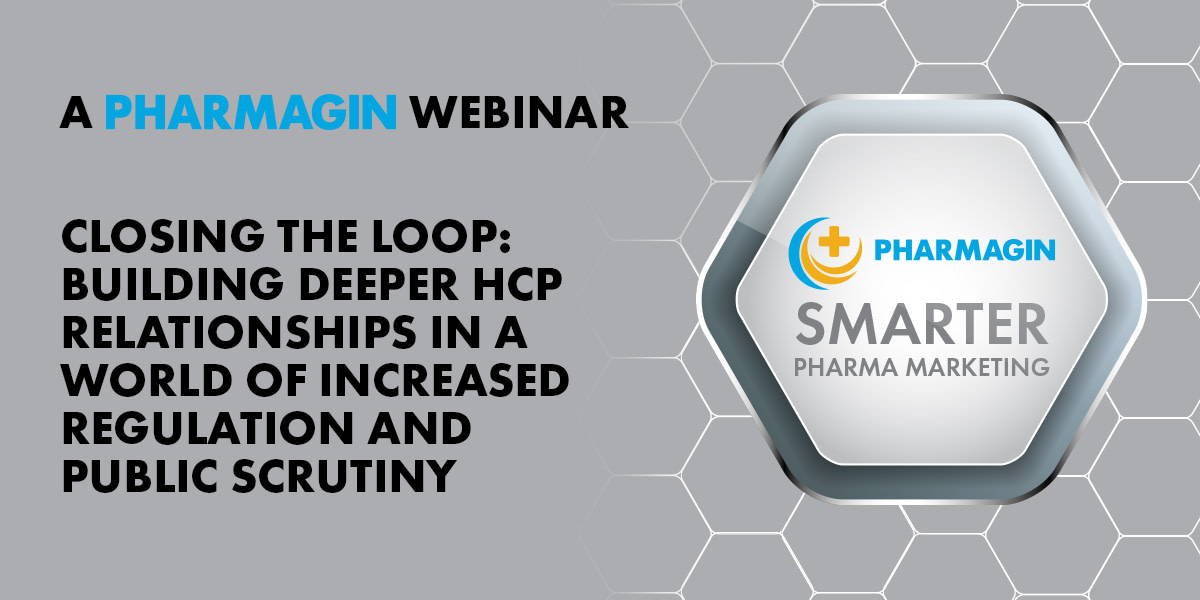 On May 28 2019 we conducted a free webinar on building deeper HCP relationships. Don't worry if you missed it, we'll post video soon.
This webinar addressed why it's more important than ever for pharmaceutical executives to build deeper HCP relationships.
Last week on our blog, we shared all about transparency and regulation increasing in the pharma industry. (If you haven't read that post yet, you can read it here.) With pricing pressure increasing and poor public perception, we know that a shift is needed to a more patient-centric model.
But how can pharma execs, brand leaders, and agencies build their brands more authentically and efficiently, through deeper relationships with HCPs? That's exactly what we'll tackle in this webinar as we dive into how our new software and technology can "close the loop." Pharmagin's technology addresses the concerns of the industry today by streamlining speaker program activity, developing ongoing dialogue, and measuring outcomes.
Join us for this special webinar on building deeper HCP relationships, featuring Charles Yang, Pharmagin's Chief Product Officer, and Darren Montgomery, Pharmagin's VP of Marketing. We will look to the future of the pharma industry and how Pharmagin technology can help you navigate this changing landscape.